Home Page
Water in your basement?
Cracked or pushed in basement walls?
Reclaim your basement!
Professional basement repair at a reasonable price.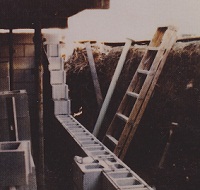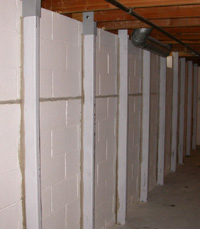 Established in 1980. With over 43 years of experience you will get the best service.
Our sales are straight forward, giving you an analysis of your problem, as well as a written estimate. There are no fake discounts and no arm twisting.
Ask Us About Our Optional Lifetime Structural Guarantee
Our structural guarantee covers "inward movement of the walls". We do not exclude "sub-soil movement". It is the sub-soil that creates pressure against the walls, causing them to fail. Make sure you check the wording of the guarantee. We can offer a lifetime guarantee on structural repairs through Wisconsin Association of Foundation Repair Professionals (WAFRP).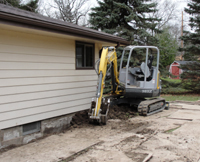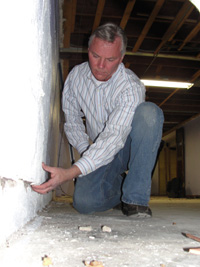 More than just basement wall repair.
We also provide foundation and drain tile independent inspector services, as well as presentations to trade groups.
Listen to audio from people in the know:
Don Buettner - Structural Engineer
Tom Feiza - Mr. Fix-it, WTMJ Radio